Rogue Flyfishers
PO Box 4637
Medford, Oregon 97501

Organized in 1971, the Rogue Flyfishers seek to promote fellowship among individuals and groups to further interest in the sport, to improve angling techniques, and to educate members and the public in ways to preserve and improve the natural resources, environment, and conditions for fishing in the Rogue Valley. Join the
Rogue Flyfishers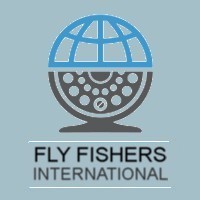 Proud to be an FFI Affiliated Club

ROGUE FLYFISHERS MEETING

Wednesday March 21, 2018

--------------------------------

Centennial Golf Club
1900 N. Phoenix Rd.
Medford, 97504

Wet Fly 5:45 - 6:45 p.m.
Dinner and meeting at 6:45 PM
Raffle to follow
Program 7:45 Ė 8:45

BUFFET DINNER is $22 per person
Menu:
Wild Salmon Filets finished with a dill cream sauce (comes with Rice Pilaf, Vegetables, and Salad)

RESERVATIONS ARE REQUIRED
RSVPíS need to be in by Friday preceding the meeting.
Please email your RSVP to icrsrd303@gmail.com
(give your name and how many for dinner)
For those who cannot do email call (661)742-5835 afternoons only.
Pay when you arrive. We take cash or checks only.

Special dietary requests: email Theresa at tms1910@icloud.com or call (541)702-2153 by Tuesday preceding the meeting.


PROGRAM:
Scott Richmond is Westfly's Executive Director, which means
he is the website's editor, publisher, all-purpose techno-wonk, floor scrubber, and garbage can emptier. When users refer to
"you people at Westfly," they're talking about Scott.
He's it. No one else is foolish enough to do this job.

Scott is the author of four books in the Fishing in Oregon series: Best Fly Waters, Deschutes River (two editions), Cascade Lakes, and Endless Season. In addition, he has written and published The Pocket Gillie for fly anglers, and is the author of River Journal: Crane Prairie, and River Journal: Rogue River; the latter two books were published by Frank Amato Publications. For four years he was editor of The Riverkeeper, the newsletter of Oregon Trout, Oregon's largest fish conservation group. Scott also does occasional magazine work.

Scott Richmond lives in an unincorporated part of Clackamas County with his wife Barbara. They have two grown daughters, two horses, two cats, two dogs, and more boats than seems reasonable to Barbara.

Scott's presentation will be on the Seasons of the Deschutes River and includes the famous Salmonfly Hatch and Summer Steelhead run.




The Club is proposing a change in the Bylaws
Click here for the Proposed Bylaws

Click here for the Current Bylaws



SUCTION DREDGING
To help to determine if a dredging operation is legal or not, click here




Electronic Membership application or renewal --
pay with PayPal

DONATION(links to PayPal)

MEETING RESERVATIONclick here

Where to fish the Upper Rogue?
click here for locations


REDDS
How you can help


Casting For Recovery
click here for information


To receive e-mails from The Rogue Flyfishers, add your e-mail to our blog:
Rogue Flyfishers Blog

click here for SO Fly Tyers Blog