Organized in 1971, the Rogue Flyfishers seek to promote fellowship among individuals and groups to further interest in the sport, to improve angling techniques, and to educate members and the public in ways to preserve and improve the natural resources, environment, and conditions for fishing in the Rogue Valley. Join the
Rogue Flyfishers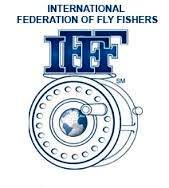 Proud to be an IFFF Affiliated Club

ROGUE FLYFISHER MEETING

Wednesday November 18, 2015

--------------------------------
Rogue Regency
2300 Biddle Road, Medford

Wet Fly 5:45 - 6:45 p.m.

Dinner and raffle at 6:45 PM

Dinner Tickets $22
Dinner Special:
Dinner and 4 Tickets for $25.00
Dinner and 12 Tickets for $30.00
There will be a $5 charge for anyone that doesn't order dinner

The Speaker will be:
Julie Weeder


Rogue Fly Fishers welcomes NOAA fisheries Biologist Julie Weeder as our November Speaker. Julie will enlighten us as to the health of the Coho Salmon populations in the Rogue watershed that reflects on all anadromous species here. Julie is a leading authority on the subject of Coho recovery on the west coast.