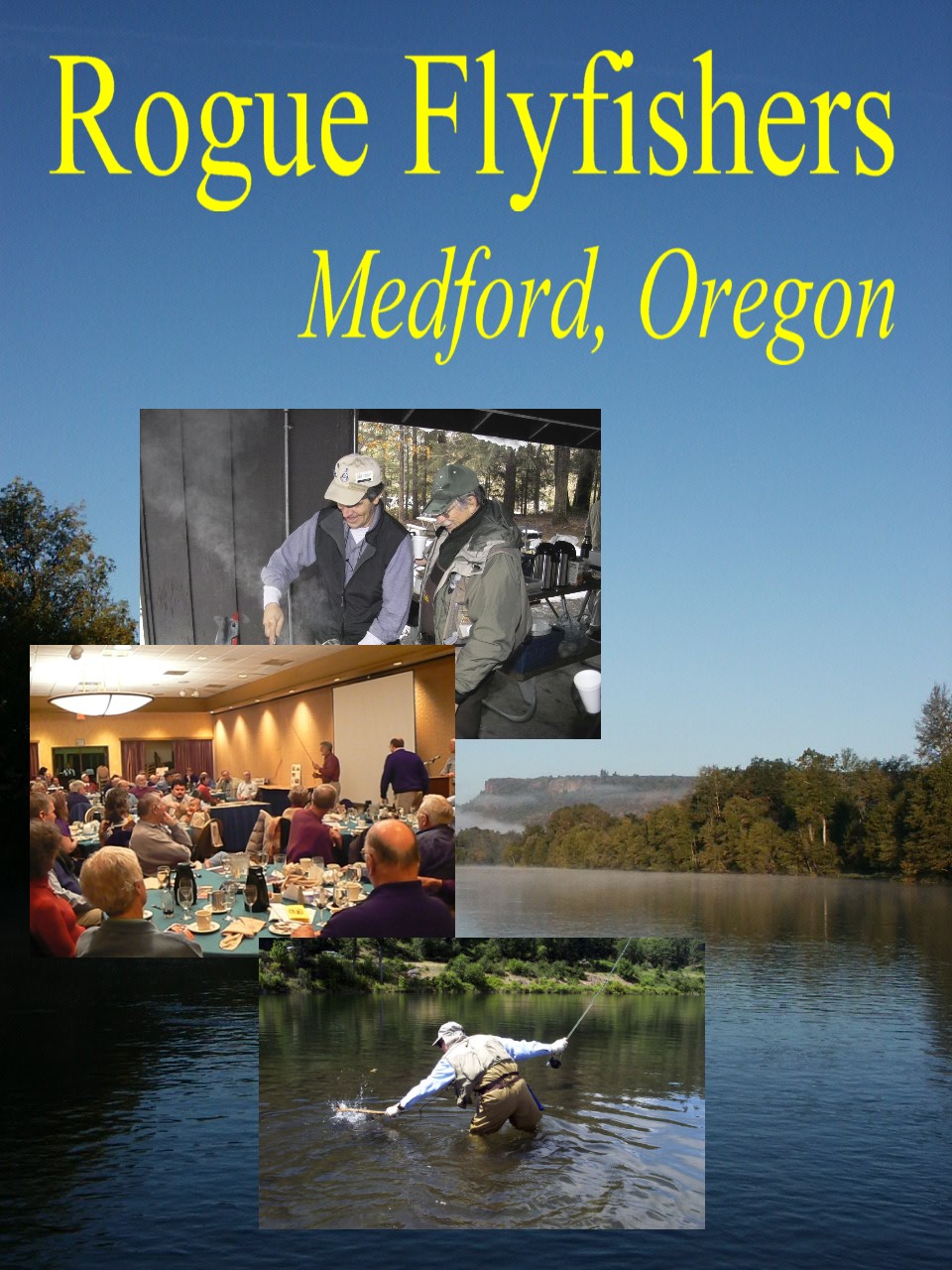 Rogue Flyfishers
PO Box 4637
Medford, Oregon 97501

Organized in 1971, the Rogue Flyfishers seek to promote fellowship among individuals and groups to further interest in the sport, to improve angling techniques, and to educate members and the public in ways to preserve and improve the natural resources, environment, and conditions for fishing in the Rogue Valley. Join the
Rogue Flyfishers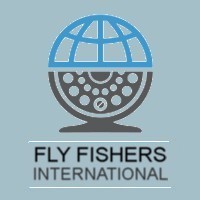 Proud to be an FFI Affiliated Club

ROGUE FLYFISHERS MEETING

Wednesday October 18, 2017

--------------------------------

Centennial Golf Club
1900 N. Phoenix Rd.
Medford, 97504

Wet Fly 5:45 - 6:45 p.m.
Dinner and meeting at 6:45 PM
Raffle to follow
Program 7:45 – 8:45

BUFFET DINNER is $22 per person
RESERVATIONS ARE REQUIRED
RSVP'S need to be in by Friday preceding the meeting.
Please email your RSVP to icrsrd303@gmail.com
(give your name and how many for dinner)
For those who cannot do email call (661)742-5835 afternoons only.
Pay when you arrive. We take cash or checks only.

Special dietary requests: email Theresa at tms1910@icloud.com or call (541)702-2153 by Tuesday preceding the meeting.


PROGRAM: Our guest speaker will be …

John Shewey

Confessions of a Swinger: Fly Fishing for Summer Steelhead

From May through the end of autumn, depending on specific run timings in specific rivers, summer steelhead are on the move in the Pacific Northwest, and anglers claim their share of a legacy that spans decades, a legacy of pursuing these noble fish with flies. The art and passion that enshrouds steelhead fly fishing afflicts countless devotees, forming an addiction that borders on religion. In his most popular program, longtime steelhead angling enthusiast John Shewey takes you on a stirring journey of discovery, delving into the techniques and flies and rivers and attitudes that compose this regal sport.


The ASHLAND OUTDOOR STORE is rewarding the Rogue Flyfishers Club!


All purchases made by club members and their friends at the Ashland Outdoor Store will result in 1% of sales rebate check back to the club. No matter the size or amount of purchase. So get out and shop at the Ashland Outdoor Store. When you make an in-store purchase let them know you want your purchase applied to the Rogue Flyfishers.

The Ashland Outdoor Store
37 Third St.
Ashland, OR 97520
(541)488-1202
Steve Rice
www.outdoordstore.com



SUCTION DREDGING
To help to determine if a dredging operation is legal or not, click here




Electronic Membership application or renewal --
pay with PayPal

DONATION(links to PayPal)

MEETING RESERVATIONclick here

Where to fish the Upper Rogue?
click here for locations


REDDS
How you can help


Casting For Recovery
click here for information


To receive e-mails from The Rogue Flyfishers, add your e-mail to our blog:
Rogue Flyfishers Blog