Organized in 1971, the Rogue Flyfishers seek to promote fellowship among individuals and groups to further interest in the sport, to improve angling techniques, and to educate members and the public in ways to preserve and improve the natural resources, environment, and conditions for fishing in the Rogue Valley. Join the
Rogue Flyfishers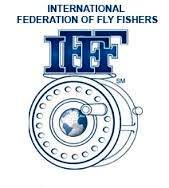 Proud to be an IFFF Affiliated Club

ROGUE FLYFISHER MEETING

SPECIAL GENERAL MEETING AT
THE DAISY CREEK VINEYARD

DATE: August 15, 2015
TIME: 5:30 PM Social Hour
6:30 PM Dinner and Meeting
WHERE: Daisy Creek Vineyard
675 Shafer Lane
Jacksonville, OR 97530
Phone: 541-899-8329
Picture yourself and others sitting in a vineyard having a nice Italian dinner and enjoying some of the best wine in Southern Oregon. This can be your experience when the RFF presents its first annual summer social "Wine Dinner". The winery meeting will be held on Saturday, August 15 at Daisy Creek Winery in Jacksonville. The social hour will start at 5:30 and dinner at 6:30.

RESERVATIONS ARE REQUIRED because this is a catered event. We will be taking reservations for the Wine Dinner until Noon Friday, August 1. You can email Theresa Schumacher at: tms1910@icloud.com or call 541-702-2153.