Organized in 1971, the Rogue Flyfishers seek to promote fellowship among individuals and groups to further interest in the sport, to improve angling techniques, and to educate members and the public in ways to preserve and improve the natural resources, environment, and conditions for fishing in the Rogue Valley. Join the
Rogue Flyfishers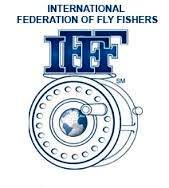 Proud to be an IFFF Affiliated Club

ROGUE FLYFISHER MEETING

Wednesday October 21, 2015

--------------------------------
Rogue Regency
2300 Biddle Road, Medford

Wet Fly 5:45 - 6:45 p.m.

Dinner and raffle at 6:45 PM

Dinner Tickets $22
Dinner Special:
Dinner and 4 Tickets for $25.00
Dinner and 12 Tickets for $30.00
There will be a $5 charge for anyone that doesn't order dinner

The Speaker will be:
Gary Lewis


Gary started fly fishing with his dad at age 7 and at age 11 got his first fly tying kit and fell in love with fly fishing. He has been a fly fishing guide for over 30 years. His guide service has been featured in many magazines such as Fly Fishing the West. He has also appeared on ESPN Fly Fishing America twice. He has been doing fly fishing seminars for sports shows and fly clubs for many years


The menu for the meeting will be:


Parmesean Crusted Baked Alaskan Cod
Mixed Green Salad with Dressing
Rice Pilaf
Seasonal Sauteed vegetables
Coffee, Decaf or Iced Tea
Carrot Cake

Vegetarian Option—Cheese Puff Pastry

If you need a lactose free, gluten free or vegetarian entrée, please let Kellie know by Monday, October 19th if possible at kclmbr@msn.com or 541-776-4094.