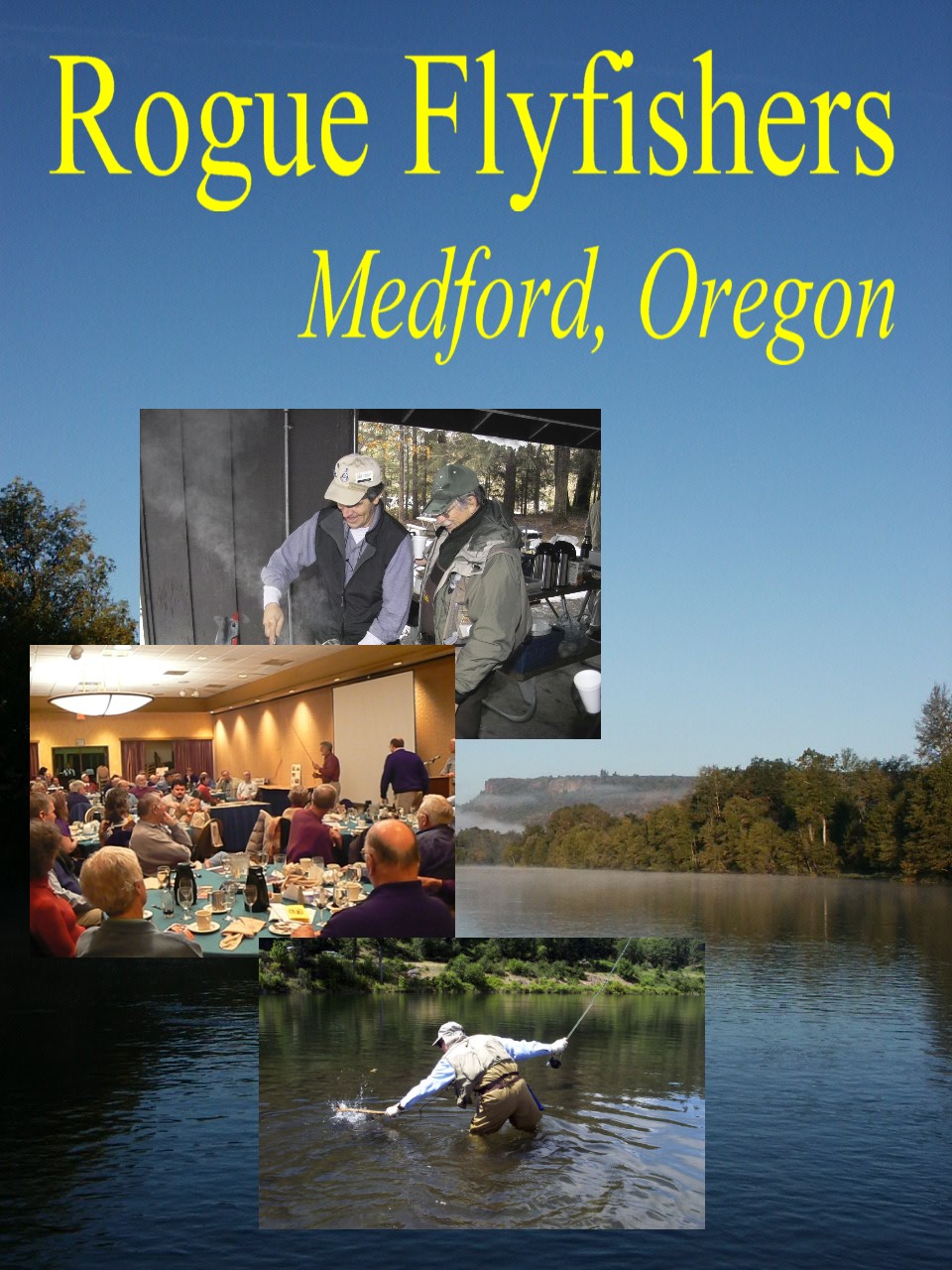 Rogue Flyfishers
PO Box 4637
Medford, Oregon 97501

Organized in 1971, the Rogue Flyfishers seek to promote fellowship among individuals and groups to further interest in the sport, to improve angling techniques, and to educate members and the public in ways to preserve and improve the natural resources, environment, and conditions for fishing in the Rogue Valley. Join the
Rogue Flyfishers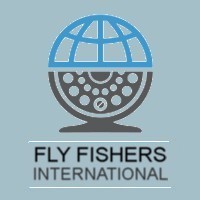 Proud to be an FFI Affiliated Club

Rogue Flyfishers Meeting

click here for the current Board Minutes
The next club meeting is Wednesday December 20th at Centennial Golf Club
1900 N. Phoenix Rd. Medford, 97504
Wet fly 5:30 – 6:30pm
Dinner and meeting at 7:15pm
Raffle to follow Program

BUFFET DINNER is $25 per person

Roast Turkey, Garlic Mashed Potatoes, Gravy, Cranberry Sauce, Roasted Vegetables, Rolls, Dessert

RESERVATIONS ARE REQUIRED
RSVP's need to be in by Friday ( December 15th )
preceding the meeting.
Please email your RSVP to icrsrd303@gmail.com
(give your name and how many for dinner) For those who cannot do email call (661)742-5835 afternoons only. Pay when you arrive. We take cash or checks only. Special dietary requests: email Steve Day at icrsrd303@gmail.com or call (661)742-5835 by Tuesday preceding the meeting


PROGRAM:

Mark Hereford

The Federal Energy Regulatory Commission approved the removal of the four lower Klamath hydroelectric dams on the Klamath River. The removal of these dams will allow access to hundreds of miles of habitat for anadromous fishes that have been blocked for over 100 years. The schedule for dam removal is set to begin in 2023 with full passage available in late 2024.
In preparation for dam removal and the subsequent repopulation of anadromous fishes into Oregon, ODFW and partners have developed a strategy for monitoring Chinook Salmon, Coho, Steelhead, and Pacific Lamprey. Along with developing a monitoring strategy, ODFW and partners have conducted and continue to develop multiple pre-dam removal studies that investigate the basin-wide genetics of O. mykiss as well as the migratory behaviors and survival of juvenile Chinook Salmon
in the upper basin. This presentation will summarize the habitat and fisheries of the Klamath River Basin, dam removal,
the strategy for monitoring repopulation, genetic population structure of Steelhead and resident Redband and Rainbow Trout, and summarize initial results associated with a multi-year
mark-detection study of released juvenile Chinook Salmon in the upper basin.


SUCTION DREDGING
To help to determine if a dredging operation is legal or not, click here
Electronic Membership application or renewal --
pay with PayPal
DONATION
(links to PayPal)
Where to fish the Upper Rogue?
click here for locations

REDDS
How you can help

Casting For Recovery
click here for information

click here for SO Fly Tyers Blog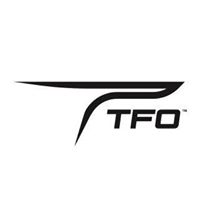 Partners with Temple Fork Outfitters